LifeSpirit on Social Media
https://www.minds.com/groups/profile/1171141031754862592/feed

Current Global Consciousness Project's "Dot."
www.global-mind.org


New Light Circle Protection Ritual:
https://youtu.be/vhCIoPiBEHk
Tetrahedron Meditation
2 Minute Light Meditation
Heilung Chanting the Futhark


9 HZ -- 99 HZ -- 999 HZ




Miracle Tones




Tibet Monks Chanting OM


Tibetan Singing Bowls

Goddess Protection Mantra

https://youtu.be/P40mRPMdaQI
"DEV DANAV SIDDHAUGH PUJITA
PARMESHWARI PURANU RUPA PARMA,
PARTANTRA VINASHINI OM"
Supreme Goddess who is prayed to by all Gods and who the Demons fear,
one who beautifies each soul, please destroy all Evil spells from our body and soul to protect us. OM
What is the Distinction Between Dev and Danav?
https://www.samarthbharat.com/devdanav.htm



The 7.85 Earth Resonance
1. The Light Circle protective prayer by Rev. Esnur

2. Dr. Gisela will offer a Singing Bowls Experience

3. An Abundance/Health/Joy prayer by Rev. Kathy

4. Several minutes of focused, silent Intent

5. Opportunity for participants to comment.

6. Discussion of prayer and meditation techniques.

7. Closing.

LINKS
Please share this URL for the Prayer Circle: http://www.lifespirit.org/LifeSpiritPayerCircle.html - and here are some other links for the Circle.

General Bert asked us to meditate on the Healed World.
Here is a short video guided meditation introduced by his words:
https://rumble.com/vktfxo-portal-opening-meditation.html

Clearing & Releasing Prayer

I ask [the God of my Being,] my Higher Self, to clear [me, my room, my family, this house, business, property, place, humans and animals, our world, etc.] of all discarnate entities, all dark forces, all separates, all satantics, all negative aliens, and all negative thought forms whatsoever, in all possible dimensions and timelines, here & now, with harm to none.

Bless them and send them to Real Light, to their highest Place of Being. I ask that they be removed from here; that they understand that this is my space and time and that they may not return. I ask for protection from same and others like them, here & now, with harm to none.

Bless and protect this space/time and fill it with protective Real Light, here & now, with harm to none.

I, for myself and all my relations and incarnations, forgive them and ask that we be forgiven. I trust Spirit to include all that I have failed or neglected to include in this clearing, here & now, with harm to none.

In Love, I thank you All.

In the Names of all the Powers of Real Light, so be it and it is so .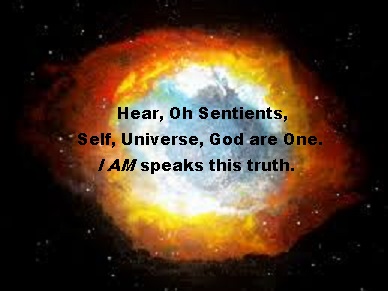 The Universal Shema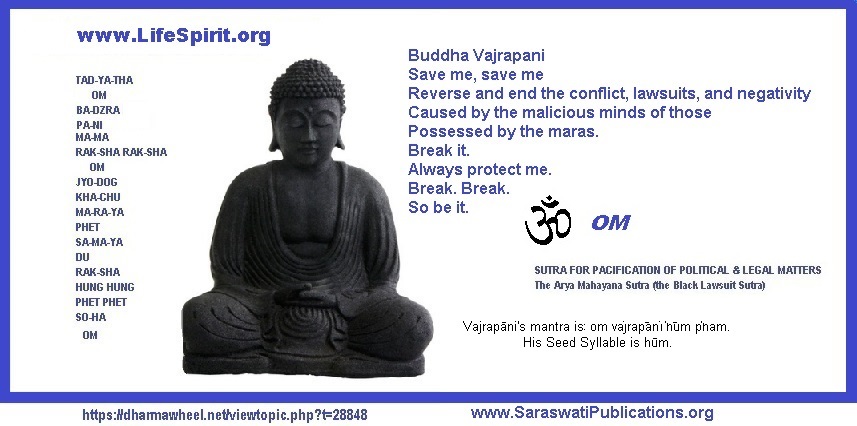 SUTRA FOR PACIFICATION OF POLITICAL AND LEGAL MATTERS
Sutra for Turning Back Lawsuits & Political Problems
The Arya Mahayana Sutra (called the Black Lawsuit Sutra)
https://dharmawheel.net/viewtopic.php?t=28848


Gya-gar ked-du: Arya Khadum Dharma Tapaye Nama Mahayana Sutra Bod ked-du: Phag-pa Kha-chu Nag-po Zhi-war Jed-pa Zhe-ja-wa Theg-pa Chen-poi Do

I prostrate to all the Buddhas and Bodisatvas. I prostrate to the Three Jewels. I prostrate to the Five Families of Deities.

Upasaka Endowed With Beauty, hold this completely. Remember this. Recite this. Show this to others. By doing this, any punishment by the government, conflicts, anger, and strife – all these negative activities which cause interference and suffering – will be turned back. In particular, recite this mantra:





TAD-YA-THA

OM

BA-DZRA
PA-NI MA-MA RAK-SHA RAK-SHA

OM

JYO-DOG KHA-CHU MA-RA-YA PHET SA-MA-YA DU RAK-SHA HUNG HUNG PHET PHET SO-HA






HISTORY ------ Original Message ------ Received: 11:24 AM EDT, 10/20/2017 From: "Ralph Fucetola JD" To: ... Subject: LifeSpirit Prayer Circle Friends, Kathy, Nicholas and I have been talking about gathering an online / on phone Prayer & Intentionality Circle. We can all call into a conference line (I'll set one up) and/or use Skype. Please let me know if you can attend, or if you can attend some other time. Who would you suggest to add to the Prayer Circle. ralph ... PS - I asked General Bert "from the other side" for his advice [Dr. Rima has received hundreds of pages of very interesting communications from him since his passing on his 86th Brithday, February 6, 2017; I've received a few interesting messages too. We've had a half dozen psychics contact us, unasked, to tell us they had messages from Bert. Those first messages were about how to communicate with him. Since he created Remote Viewing for the military, experiencing him engaging in Remote Transcommunication is not entirely unexpected. What follows are his comments on our Prayer Circle. I invited him to attend.] ---- 20 October 2017 - the GCP Dot is Green/yellow - Bert's signature frequency playing I open a channel to Bert and allow my fingers to receive. Bert, Kathy, Nicolas Cremato and I are starting a Prayer Circle, for health, abundance and protection. We are inviting a few like-minded souls to join us, on both sides of the veil. Friday evenings at 9 PM. You are invited and I'd like to know if you have any suggestions. -------------

Good hearing from you Ralph. Thank you for abstracting my notes on the Orpheus Project and collecting them. The OP and your Prayer Circle are coordinate. They are built on intentionality and on the fractal nature of the timelines. So, when you do your PC, you are advancing OP. Of course I am there with you. From my perspective, I AM everywhere/when.

Use the Schumann/reciprocol frequency set for protection. It is difficult for Oppositional Forces to penetrate that shell.

Start with all involved focusing on bringing in White Light.

Think about the Healing Meditation you made for me. Use it.

When a group prays together they magnify their intentionality. They guide their experience of reality to their preferred fractal set. Prayers are always answered, on many fractals. Your mission is to coordinate your intentionality with the fractal (one of many such) wherein your intention is experienced.

Intent, focus and proclamation. Proclaim your intent. Express your reality. And yes, you are all always sliding from fractal to fractal... with Oppositional Forces in a sort of automatic response seeking to hold you to limiting fractals.

They have no power when loving minds are joined together. That's why Rima and I can manifest miracles, we are That in Oneness.

Let your Prayer Circle be One in Thatness. Yes, Karina says she's in.

Blessings and love to All. Bert, over and out.







----------------------------------------- SWITCHWORDS

Subject: Magic life changing words

http://www.mindpowernews.com/WordsGetWhatYouWant.html Magic Words to Change Your Life What if love, fame and fortune were just a WORD away? Forget affirmations, author claims that changing your vocabulary could make you richer and healthier By Emily Hodgkin / Daily Mail Imagine if finding your car keys, becoming rich or making your children behave themselves was as easy as saying a word in your head. Author Liz Dean claims that by using a specific set of vocabulary in your head it is possible to do just that. It sounds something from the magical world of Harry Potter but she suggests all this is possible in new book 'Switch Words'. According to Liz's book, which is released this month, using a certain vocabulary in your head can bring about positive changes in your life, including health and prosperity. Unlike commonly used affirmations, switch words are intended to work with the subconscious to trigger physical, gut instinct responses. The author, who also runs workshops on tarot card reading, gives Angelic Reiki healing and is the co-editor of spiritual magazine 'Kindred Spirit', says: 'Switchwords are a series of chants that penetrate the subconscious mind, giving an individual the ability to grasp at their strongest desires, no matter how impossible they seem. 'These specially designated, ordinary words can have amazing results, on your money, career, health, creativity and relationships.' She says: 'Switchwords are words in our everyday language that 'switch on' our subconscious mind.' 'The subconscious controls a staggering 95 percent of our actions and decisions, so to make changes in our lives, we need to talk directly to this powerful part of us.' Liz claims, for example, that if you are looking something you have lost, saying the word 'reach' 10 times in your head may trigger and impulse or image in your head as to where you left it. Similarly chanting the word 'together' internally, Liz says, can help you to realign your subconscious and conscious mind, helping to combat mental blocks. But it's not just your own mental outlook you can affect with these switch words. According to the author one woman has used the technique to have her son's lost luggage returned. Another woman used the chants when he daughter-in-law's car was stolen and – miraculously – it was recovered by police. Famous neurologist Sigmund Freud introduced the term 'switch-words' in 1905, but it Chicago-based ad man, James T Mangan, devised the first list of Switchwords. Since Mangan's research published in his 1963 book The Secret of Perfect Living, the list of Switchwords has grown. Thanks to Liz there are now more than 200 Switchwords in circulation, which she says anyone can harness to manifest their goals.

SWITCH WORDS TO TRY AT HOME

The Five Essential Switchwords for Every Day 1 TOGETHER: the master switchword, bringing you TOGETHER as one - so your conscious and subconscious beliefs are aligned. Prefix your Switchwords with TOGETHER, and you also empower the Switchwords that follow: so, you could chant, TOGETHER-COUNT (bring me more income). Chant TOGETHER, and you'll also begin to sense what's blocking you. 2 REACH is like the 'find' function on your computer, helping you find lost objects - and also inspiration! 3 DIVINE brings you a miracle. Chant: TOGETHER-DIVINE 4 BE-DONE – to speed up a request – add it to the end of any Switchword phrase, such as TOGETHER-DIVINE-COUNT-BE-DONE 5 DIVINE ORDER to put anything in order; to organise; also, helps you pack for a trip Liz Dean is the author of Switchwords: How to Use One Word to Get What You Want. ------------------------------------------------------------------------------------------------------------------------------------------------------------------------------ James Mangan- http://blueiris.biz/switch/combined_switchwords.pdf Combined (Universal and Broad) Switchwords List See also definition of the Switch file linked to the Emotional Freedom vial. Switchword is the essence of an experience, condition, or desired result, expressed as a single word. Switchword is "one-word creative declaration," a "one-word affirmation." Declare, affirm, chant, sing, or even just mentally "intend" the Switchword, and like turning on an electric lamp with a switch, the desired result reliably appears. TOGETHER is the Master Switchword for a life of heaven on Earth and mastery of any task at hand, 14 Categories: Freedom, Love, Survival, Security, Health, Money, Art, Wisdom, Pleasure, Happiness, the life of action, Self-improvement, Service to humanity, God religion spirituality and enlightenment, James T. Mangan realized TOGETHER was the one-word formula on 10-March-1951 that would manifest all of them in perfect proportion. Three different categories for Switchwords have been defined: Universal Switchwords: These are words that flip switches in 95-100% of people. The Switchwords given in a list by James Mangan his book, The Secret of Perfect Living and by Shunyam Nirav in his book, Switchwords – Easily Give You Whatever You Want in Life are all Universal Switchwords (though there are other Broad Switchwords which James mentions in passing throughout his book). Broad Switchwords: These are words that flip switches in most people (50-94% of people). There is a very large number of this type of Switchword. Many words that resonate with you but are not listed in James' book, nor on the list of Universal Switchwords fall into this category. There are thousands of Broad Switchwords. Personal Switchwords: These are words that flip switches in individual people. These words often are names of family members and close friends, as well as words that have been individual to their experiences in setting up the switches. This document combines the Universal and currently defined Broad Switchwords into one alphabetized listing. 4/12/11 Combined Switchwords List http://sw.blueiris.org ACT – be a good orator; transition (U) ADD – find or increase percentage; enlarge what you have (U) ADJUST – create balance; assume or carry a burden; handle uncomfortable or unpleasant conditions (U) AIM – to give purpose (B)(93%) ALERT – increase awareness; perk up; pay attention to your surroundings (B)(91%) ALIGN – support (B)(92%) ALLOW – make available; release; discover (B)(86%) ALONE – nurture or heal; increase focus on self (U) AMAZING – inspired; create miraculous endeavors (B)(87%) ANCHOR – attach; self-confident; firmly fasten (B)(86%) ARISE – bring into being; materialize (B)(90%) AROUND – gain or improve perspective (U) ATTENTION – do detailed work; avoid carelessness (U) BALANCE – increase dependability; create stability (B)(90%) BAMBOO – diversify yourself; grow rapidly (93%) BE – be at peace and in good health; have good form; dispel loneliness; skill in sports; to be unaffected by ridicule (U) BEAM – bring sunshine; stop raining; brighten (B)(92%) BEGIN – bring into existence (B)(93%) BENEVOLENT – be liberal; receive generosity; show compassion and understanding; be peacefully accepting (B)(87%) BETWEEN – use or enhance telepathy; increase psychic awareness (U) BINGO – find a right answer; feel excitement (B)(83%) BLESSED – increase vibrational level; feel peace; feel gratitude and appreciation (B)(87%) BLUFF – dispel fear or nervousness; enhance imagination and dreams (U) BOW – dispel arrogance (U) BRICKS – solidify; strengthen; fortify position (B)(90%) BRING – unite with; manifest; make it so; deliver the goods (U) BUBBLE – expand beyond perceived limitations; get energized; get excited (U) BUFFER – be discerning; avoid exploitation (B)(85%) BUZZ – kick it into high gear; accomplish task at hand quickly and efficiently (B)(90%) CALM – at rest; stable; constant (B)(92%) CANCEL – eliminate negativity or unwanted conditions; eliminate, – erase or discreate debt or – any kind of negativity, or any unwanted thought or condition; dispel annoyance; to – dispel worry; eliminate poverty (U) CANCER – calm emotional distress; soften (from astrology's Cancer the Crab) (U) CARE – memorize; remember; retain (U) CHANGE – dispel emotional or physical pain; get something out of the eye (U) CHARLTON HESTON – stand straight and tall (or use someone you know who stands straight and tall) (U) CHARM – manifest your heart's desires (U) CHISEL – mold to form; sculpture; cut out excesses (such as tumors) (B)(90%) CHLORINE – mingle; share yourself; make a difference; blend; become one with (U) CHOOSE – empower; release old pains (B)(93%) CHUCKLE – turn on personality (U) CIRCULATE – end loneliness; mingle (U) CLAP – show appreciation; feel good (B)(92%) CLASSIC – appear cultured, suave (U) CLEAR – dispel anger and resentment (U) CLIMB – rise; enhance your view point (U) COMPASSION – be accepting; show special kindness; alleviate pain (B)(90%) CONCEDE – stop arguing, "kiss & make up" (U) CONFESS – end aggression (U) CONGRATULATIONS – feel accomplished; increase self-esteem (B)(93%) CONSIDER – be a good mechanic, a fixer of things (U) CONTAIN – arrest current condition immediately; stop sequence (B)(91%) CONTINUE – create or increase endurance; continue swimming (U) COPY – have good taste; increase fertility (U) CORONA – connect to Source within; fill with light energy; attach to life energy (B)(91%) COUNT – make money; reduce smoking (U) COVER – reduce nervousness; subdue inner excitement (U) COZY – create comfort (B)(91%) CRISP – dispel fatigue; feel refreshed; revitalize; enhance; rejuvenate; brighten (U) CROWD dispel disobedience in children, pets or subordinates (U) CRYSTAL – clarify the situation, things; look to the future; improve clairvoyance; purify; neutralize; access Universal Knowledge (U) CURVE – create beauty; make something beautiful (U) CUT – for moderation if tempted to excess; sever ties (U) CUTE – think; discern; be sharp-witted; be clever (U) DANCE – feel joy (B)(87%) DASH – take pause; refine details (B)(88%) DAZZLE – give astonishing results; show brilliance (B)(87%) DECLARE – begin the creation process; create possibilities (B) (93%) DEDICATE – stop clinging (U) DEEP – submerge within; give focused attention (B)(85%) DELIVER – empower (B)(90%) DETACH – withdraw; disassociate; remove (B)(90%) DIMINISH – reduce; be reasonable; be gentle (B)(90%) DIPOLE – create a neutral zone; balance negative with positive (B)(93%) DIVINE – work miracles or extraordinary accomplishment; increase personal ability (U) DIVINE LIGHT – multiply intensity; increase enlightenment; brightly focus positivity (U) DivineORDER – anytime you have some organizing or cleaning to do, or packing for a trip, be efficient; clean up a mess; put in optimum order; revamp (U) DO – eliminate procrastination (U) DONE – create completion; meet a deadline; keep a resolution; build willpower DOWN – stop bragging (U) DUCK – dispel hypersensitivity (U) DYNAMIC – refresh; revitalize; update energy (B)(92%) EASE – simplify the task at hand; unleash yourself; calm down (B)(84%) ELATE – transform a setback into an uplift or benefit (U) ENCHANTED – give/get captivated attention (B)(85%) END – stop thinking about; close; forget (B)(89%) ENHANCE – unfurl; open (yourself) and choose to be seen (B)(87%) EVAPORATE – transform; mingle with your environment (B)(87%) EVER – maintain continuity; keep things going (B)(92%) EXCITED – increase awareness; increase vital signs (heart rate, breathing, etc.) (B)(92%) EXTINCT – terminated; ended; no longer exists (B)(83%) FIFTY FIVE (55) – show the way; lead to the light; whole-brain thinking; quantum spirituality; universal mediator; mental telepathy; clairvoyance; ultimate freedom; ultimate oneness; integral consciousness (B)(91%) FIFTY THREE (53) – pay primary concern; take responsibility (U) FIGHT – win a competitive game; intensify intents (U) FILTER – restrict available information to (focus); focus on smaller details (B)(84%) FIND – build a fortune (U) FLAME – extend; radiate warmth and light (B)(90%) FLASH – be prompt; lunge ahead (B)(90%) FLOW – let go of the details; release need to maintain a routine; break a habit (B)(92%) FLOWER – flourish; thrive; open up to the world; share your inner beauty (B)(93%) FOR – promote (U) FOREVER – keep a secret (U) FORGIVE – eliminate remorse; end desire for revenge (U) FREEDOM – release ties to guilt-driven action; release need to conform; let go of constrictions (B)(92%) FULL – optimum level; go beyond; expand capacity (U) GATHER – come together (B)(92%) GENIUS – raise expectations; merge with information beyond human comprehension GIGGLE – get in the mood for writing; enjoy the task at hand (U) GIVE – sell; help others (U) GO – end laziness; begin; progress (U) GRACE – smooth the rough spots; be merciful (B)(91%) GRASS – be versatile; make yourself useful (B)(93%) GUARD – protection of body, spirit or property; preserve personal safety (U) GUIDE – follow inner guidance; allow oneself to know the way (B)(88%) HALFWAY – make a long distance seem short (U) HELP – eliminate indecision or uncertainty; increase focus (U) HIDE – block or dim view; put into the shade (B)(91%) HIGHLIGHT – draw attention to; direct focus at (B)(92%) HO – relax; to reduce tension; to yawn; to sigh (U) HOLD – build character (U) HOLE – be attractive, appealing (U) HOLIDAY – enjoy yourself; step out of routine; stop the monotony (B)(90%) HORSE – be solid; be strong; gain power (U) HORSESHOE – remain steadfast; strengthen the soul; safely move rapidly ahead; increase sturdiness and balance (U) HUG – feel warm appreciation; connect with another (B)(93%) ICE CUBE – cool down; numb pain (B)(91%) IMMUNITY – protected from accident or harm; maintain wellness (B)(92%) INHERITANCE – gain external enhancement (B)(91%) INK – add permanency (B)(92%) INNOCENCE – create, build faith and trust (B)(93%) INTEGER – whole; without attachments – (B)(92%) INTEGRATE – assimilate; embrace; bond with (B)(93%) INVEST – show devotion (B)(92%) JACK LALANNE – enthuse (or use someone you know who is an enthusiast) (U) JACKPOT – feel successful; feel excitement (B)(90%) JEWEL – shine brightly; feel magnificent; raise your vibration (B)(86%) JOHN – feel calm and comforted; feel safe (B)(90%) JOY – give and receive joy; increase bliss (B)(82%) JUDGE – love to read; increase comprehension (U) KEEP – be safe; feel cherished (B)(91%) LAMINATE – allow protected access; maintain integrity (B)(92%) LEARN – be youthful; look youthful; rejuvenate (U) LIGHT – be inspired; lighten load, mood or stress (U) LIMIT – set parameters; keep others from taking advantage of you; back off; stop; regain control (U) LISTEN – predict the future; in touch with nature and self (U) LOVE – generate, radiate, experience love; acceptance (U) MAGIC – enchant; thrill; excite (B)(91%) MAGNANIMITY – be generous; end pettiness (U) MAHATMA GANDHI – allow for peaceful resolution (B)(93%) MAINTAIN – take on responsibility for (B)(93%) MARVEL – create a unique perspective (B)(89%) MASK – save from harm; shield (U) MIRACLE – transcend beyond expectations (B)(91%) MIX – bond with (B)(90%) MONA LISA – smile; dispel hate; dispel envy (or someone who represents a smile to you) (U) MOVE – increase energy; eliminate tiredness; increase pep; clear inertia (U) NEXT – finish lots of meticulous work; repeat; at this time (U) NOURISH – to preserve; to develop (B)(93%) NOW – end procrastination; act on good impulse (U) NUTSHELL – be precise and concise (B)(92%) OAK – strengthen ties to Earth and nature; be grounded; hold strong (B)(93%) OFF – quit an unwanted habit; go to sleep (U) OFFER – dispel greed (U) OIL – clear friction; smooth; release tension; release resistance; separate (U) ON – get new ideas; obtain transportation; nourish ambition; build; produce (U) OPEN – release; tolerate; understand; comprehend; free the mind; breathe easier; be artful; dispel inhibitions; allow (U) OVER – end frustration (U) PEACE – quell panic; reclaim stability; cease hostilities (B)(90%) PERFECT – feel satisfied (B)(84%) PERSONAL – publish a successful newspaper or newsletter; be a success (U) PHASE – set goals, routine or pattern; improve situation (U) PIVOT – change view; redirect; revise your position/attitude (B)(90%) PLETHORA – overflowing; more than expected; joyful abundance (B)(87%) POINT – improve eyesight and focus; find direction; decide (U) POSTPONE – stop pouting; let it go (U) PRAISE – be beautiful; stop being critical; stop fault finding; make yourself handsome (U) PRESERVE – delay (B)(91%) PROUD – feel increased self-worth; show improved image (B)(93%) PURGE – dismiss; expel (B)(93%) PURIFY – to harmonize energies, cleanse your aura, space or relationships (B)(92%) PURSUE – set focus intently upon (should have a target following it: PURSUELOVE; PURSUE-TRUST)(92%) PUT – build; expand (U) QUENCH – find relief; become satiated (B)(92%) QUEST – make new discoveries (B)(94%) QUIET – quiet the ego (U) RAINBOW – fulfill promises; create a colorful conscious life; dreams beckon reality (B)(85%) REACH – locate misplaced objects; reach solutions for problems; repair things; find what you're looking for such as misplaced items like keys, papers, tools, etc., forgotten ideas, information in your mind or memory like names, numbers, etc., solutions to problems; invent; solve problems; remember, recall; retrieve (U) REFINE – upgrade; add more detail (94%) REFLECT – look within the details; gain advantage (B)(90%) REFRESH – incorporate new information/things; gain a new perspective (B)(92%) REJOICE – stop being jealous (U) RELAY – to move forward; progress (B)(90%) RELEASE – stop trying to control (B)(82%) REMISSION – release and forget the ills of the past; look to the future with positive expectations (B)(91%) RESCIND – undo; restart; cancel; redo; (similar to Control-Z on a Windows computer you undo – last action) Caution: It may be wise to use BETWEEN, CRYSTAL and LISTEN with RESCIND to avoid possible time loop (U) RESTORE – restore fairness; restore honesty (U) REVEAL – see; visualize; understand; bring into focus (B)(93%) REVERSE – bury a grudge; stop (U) RHYTHM – keep pace; keep moving; increase efficiency (B)(93%) RIDICULOUS – get publicity; center attention on you (U) RIVET – to attach; hold onto (B)(91%) ROOT – dig; discover; grow (U) RUSH – overcome obstacles; move quickly toward a goal (B)(87%) SAGE – dispel evil – (U) SANDPAPER – smooth things over; remove imperfections (B)(83%) SAVE – stop drinking alcohol and other unwanted habits (U) SCHEME – advertise; design; create (U) SENSE – internalize information; recognize and distinguish relevant energy vibrations (B)(92%) SERENE – feel relaxed; release worries (B)(91%) SEVENTY THREE – connect to Ketu, the Divine and Jupiter, which in turn opens up extraordinary mental and psychic powers (B)(92%) SHAKE – release stress; let go of unwanted energies; release negativity (B)(93%) SHARP – incisive; alert; ready (B)(88%) SHIP – internalize; put within (B)(92%) SHOE LACE – maintain protection; retain buffer (B)(91%) SHOULDER – assume a task; simplify a complexity (B)(91%) SHOW – be devout; virtuous; moral; give respect (U) SHUFFLE – realign; rethink; make significant modifications (B)(93%) SHUT – stop looking for trouble (U) SIMPLE – gain perspective on a difficult task (B)(92%) SING – vibrate with emotion; feel words (B)(heard, said, sung or thought) (B)(92%) SLOW – be wise; have patience (U) SNAP – change focus immediately; take immediate action; give focused attention (B)(92%) SNEEZE – reject; expel; scatter (B)(90%) SOMEHOW – release the details and let it be (B)(93%) SOPHISTICATE – publish a successful magazine; become a larger success (U) SPARK - promote transformation; catalyst for change (B)(92%) SPEED – bring about good fortune; bring about abundance; bring about prosperity (B)(92%) SPEND – dress better; be beautiful (U) STAR – be a guiding light; show brilliance (B)(90%) STAY – maintain status quo; be still; remain undisturbed (B)(87%) STEADY- maintain balance; move with ease; increase endurance (B)(85%) STILL – pay close attention; focus intently (B)(90%) STRETCH – prolong a good feeling or event or sense of well-being; grow intellectually, mentally, – spiritually or physically (U) SUFFER – handle success; handle prosperity (U) SUPREME – connect to the highest light and beauty within yourself; release negative connotations; allow yourself to let go of negative thoughts (B) (93%) SURPRISE – feel elated; trust the unknown to be defined; take joy in discovery (B)(89%) SURRENDER – accept; relinquish need to control (B)(89%) SWARM – drive a multitude (B)(90%) SWEET – be soothing to others; be caring (U) SWING – have courage; be bold (U) SWIVEL – relieve constipation; relieve diarrhea (U) TAKE – become a good leader (U) TAP – convert; adapt; renovate (U) THANKS – stop regretting; release guilt (U) TINY – be polite; be kind; be courteous; reduce size; decrease importance (U) TOGETHER – master any activity; have it all together; become single-minded (U) TOMORROW – eliminate remorse; dispel sorrow (U) TOO – be included; go to the extreme (B)(86%) TRANSFORM – improve; advance (B)(94%) TREASURE – maintain; make important (B)(92%) TRICKLE – to share; to give; to be attentive to (B)(92%) TRUST – align physical, emotional and spiritual energies; balance chakras (B)(93%) UNCLE – dispel untogetherness; ward off apartness (U) UNMASK – bring into focus; expose; lay bare (U) UNPLUG – release attachments; think outside the box; release limitations (B)(92%) UP – be in high spirits; dispel the blues; dispel inferiority complex (U) US – unify (B)(94%) VIBRANT – be a strong presence (B)(94%) VICTORY – overcome; achieve (B)(90%) WAIT – learn a secret (U) WASTE – appear rich; show opulence (U) WATCH – learn a skill; perfect a skill (U) WATCHMAN – increase security; feel safe (B)(93%) WHET – stimulate; sharpen; hone; refine; finalize (U) WHIMSICAL – make unusual; make spectacular; be innovative (B)(86%) WHISK – open up space; aerate; incorporate air (B)(91%) WHISPER – be quiet; pay close attention to what you are hearing (B)(91%) WIND – access your unseen power; sweep things away (B)(92%) WINGS – rise above the pressure; move freely and unencumbered (B)(92%) WITH – be agreeable; compatible; harmonize well with others; immerse in (U) WOMB – feel cuddled; be cuddly; be secure; reconnect with Source (U) YES! – stop hesitating and just do it; get on with it; get energized (B)(91%) ZERO/XERO – gone; dissipated; dried up (B)(92%) The above is a blending of information from: Kat Miller & Associates http://blueiris.org & http://www.ehdef.com James T. Mangan The Secret of Perfect Living Shunyam Nirav Switchwords – Easily Give to You Whatever You Want in Life SPEND – dress better; be beautiful (U) STAR – be a guiding light; show brilliance (B)(90%) STAY – maintain status quo; be still; remain undisturbed (B)(87%) STEADY- maintain balance; move with ease; increase endurance (B)(85%) STILL – pay close attention; focus intently (B)(90%) STRETCH – prolong a good feeling or event or sense of well-being; grow intellectually, mentally, – spiritually or physically (U) SUFFER – handle success; handle prosperity (U) SUPREME – connect to the highest light and beauty within yourself; release negative connotations; allow yourself to let go of negative thoughts (B) (93%) SURPRISE – feel elated; trust the unknown to be defined; take joy in discovery (B)(89%) SURRENDER – accept; relinquish need to control (B)(89%) SWARM – drive a multitude (B)(90%) SWEET – be soothing to others; be caring (U) SWING – have courage; be bold (U) SWIVEL – relieve constipation; relieve diarrhea (U) TAKE – become a good leader (U) TAP – convert; adapt; renovate (U) THANKS – stop regretting; release guilt (U) TINY – be polite; be kind; be courteous; reduce size; decrease importance (U) TOGETHER – master any activity; have it all together; become single-minded (U) TOMORROW – eliminate remorse; dispel sorrow (U) TOO – be included; go to the extreme (B)(86%) TRANSFORM – improve; advance (B)(94%) TREASURE – maintain; make important (B)(92%) TRICKLE – to share; to give; to be attentive to (B)(92%) TRUST – align physical, emotional and spiritual energies; balance chakras (B)(93%) UNCLE – dispel untogetherness; ward off apartness (U) UNMASK – bring into focus; expose; lay bare (U) UNPLUG – release attachments; think outside the box; release limitations (B)(92%) UP – be in high spirits; dispel the blues; dispel inferiority complex (U) US – unify (B)(94%) VIBRANT – be a strong presence (B)(94%) VICTORY – overcome; achieve (B)(90%) WAIT – learn a secret (U) WASTE – appear rich; show opulence (U) WATCH – learn a skill; perfect a skill (U) WATCHMAN – increase security; feel safe (B)(93%) WHET – stimulate; sharpen; hone; refine; finalize (U) WHIMSICAL – make unusual; make spectacular; be innovative (B)(86%) WHISK – open up space; aerate; incorporate air (B)(91%) WHISPER – be quiet; pay close attention to what you are hearing (B)(91%) WIND – access your unseen power; sweep things away (B)(92%) WINGS – rise above the pressure; move freely and unencumbered (B)(92%) WITH – be agreeable; compatible; harmonize well with others; immerse in (U) WOMB – feel cuddled; be cuddly; be secure; reconnect with Source (U) YES! – stop hesitating and just do it; get on with it; get energized (B)(91%) ZERO/XERO – gone; dissipated; dried up (B)(92%) The above is a blending of information from: Kat Miller & Associates http://blueiris.org & http://www.ehdef.com James T. Mangan The Secret of Perfect Living Shunyam Nirav Switchwords – Easily Give to You Whatever You Want in Life SPEND – dress better; be beautiful (U) STAR – be a guiding light; show brilliance (B)(90%) STAY – maintain status quo; be still; remain undisturbed (B)(87%) STEADY- maintain balance; move with ease; increase endurance (B)(85%) STILL – pay close attention; focus intently (B)(90%) STRETCH – prolong a good feeling or event or sense of well-being; grow intellectually, mentally, – spiritually or physically (U) SUFFER – handle success; handle prosperity (U) SUPREME – connect to the highest light and beauty within yourself; release negative connotations; allow yourself to let go of negative thoughts (B) (93%) SURPRISE – feel elated; trust the unknown to be defined; take joy in discovery (B)(89%) SURRENDER – accept; relinquish need to control (B)(89%) SWARM – drive a multitude (B)(90%) SWEET – be soothing to others; be caring (U) SWING – have courage; be bold (U) SWIVEL – relieve constipation; relieve diarrhea (U) TAKE – become a good leader (U) TAP – convert; adapt; renovate (U) THANKS – stop regretting; release guilt (U) TINY – be polite; be kind; be courteous; reduce size; decrease importance (U) TOGETHER – master any activity; have it all together; become single-minded (U) TOMORROW – eliminate remorse; dispel sorrow (U) TOO – be included; go to the extreme (B)(86%) TRANSFORM – improve; advance (B)(94%) TREASURE – maintain; make important (B)(92%) TRICKLE – to share; to give; to be attentive to (B)(92%) TRUST – align physical, emotional and spiritual energies; balance chakras (B)(93%) UNCLE – dispel untogetherness; ward off apartness (U) UNMASK – bring into focus; expose; lay bare (U) UNPLUG – release attachments; think outside the box; release limitations (B)(92%) UP – be in high spirits; dispel the blues; dispel inferiority complex (U) US – unify (B)(94%) VIBRANT – be a strong presence (B)(94%) VICTORY – overcome; achieve (B)(90%) WAIT – learn a secret (U) WASTE – appear rich; show opulence (U) WATCH – learn a skill; perfect a skill (U) WATCHMAN – increase security; feel safe (B)(93%) WHET – stimulate; sharpen; hone; refine; finalize (U) WHIMSICAL – make unusual; make spectacular; be innovative (B)(86%) WHISK – open up space; aerate; incorporate air (B)(91%) WHISPER – be quiet; pay close attention to what you are hearing (B)(91%) WIND – access your unseen power; sweep things away (B)(92%) WINGS – rise above the pressure; move freely and unencumbered (B)(92%) WITH – be agreeable; compatible; harmonize well with others; immerse in (U) WOMB – feel cuddled; be cuddly; be secure; reconnect with Source (U) YES! – stop hesitating and just do it; get on with it; get energized (B)(91%) ZERO/XERO – gone; dissipated; dried up (B)(92%) The above is a blending of information from: Kat Miller & Associates http://blueiris.org & http://www.ehdef.com James T. Mangan The Secret of Perfect Living Shunyam Nirav Switchwords – Easily Give to You Whatever You Want in Life ---------------------------------------------------------------------------------------------------------------------------- https://www.scribd.com/doc/21779905/Universal-Switch-Words Switchword is the essence of an experience, condition, or desired result, expressed as a single word. Switchword is "one-word creative declaration", a "one-word affirmation". Declare, affirm, chant, sing, or even just mentally "intend" the Switchword, and like turning on an electric lamp with a switch, the desired result reliably appears. TOGETHER is the Master Switchword for a life of heaven on Earth and mastery of any task at hand, 14 Categories: Freedom, Love, Survival, Security, Health, Money, Art, Wisdom, Pleasure,Happiness, the life of action, Self-improvement, Service to humanity, God religion spirituality and enlightenment, James T. Mangan realized TOGETHER was the one-word formula on 10-March-1951 that would manifest all of them in perfect proportion More on SwitchWords Kathy Greene Fucetola kathy.greene@usa.net LifeSpirit Center www.lifespirit.org




NEOALCHEMY
From Alchemy to Homeopathy to Frequency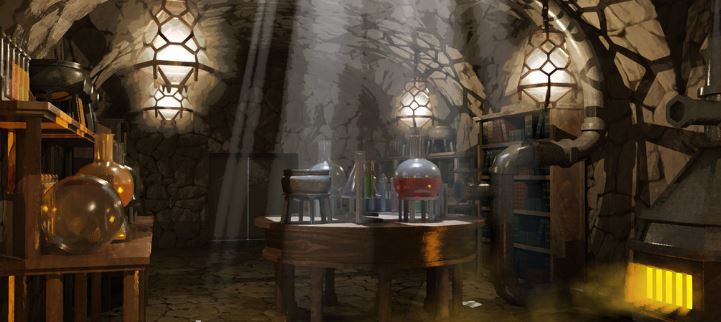 http://www.lifespirit.org/Alchemy%20became%20Homeopathy.html