The Vitamin Lawyer Consultancy
www.vitaminlawyer.com
Ralph Fucetola JD
---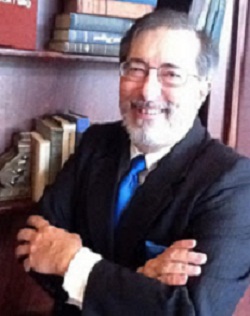 New for 2013!
STANDARD OPERATING PROCEDURES CERTIFICATION PROGRAM
Your Company Needs this Service!
www.SOPcertification.com
Recent White Papers
Alternative Practices & the AMA Code of Ethics
The Right of the Public to Know
White Paper Archives
Video Introduction to Vitamin Lawyer Services
For Advanced Healthcare Providers and Natural Product Purveyors
Legal and Ethical CAM Practices Webinar - Trailer

http://www.vitalconnectionuniversity.com/moodle/course/view.php?id=84

Other Vitamin Lawyer Archived Webinars
Bringing New Natural Products to Market
http://www.vitalconnectionuniversity.com/moodle/course/view.php?id=102



Your Ministry and Advanced Healthcare Practices


http://www.vitalconnectionuniversity.com/moodle/course/view.php?id=169



One on One with the Vitamin Lawyer - 45 Minute Video - Trailer


http://www.youtube.com/naturalsolutions#p/u/5/wWPvzpn0YgA
---
For Vitamin Purveyors and Alternative Practitioners
HOW THE VITAMIN LAWYER CAN HELP
Breaking News!
Vitamin Lawyer News
Updated Often!
Precedent Setting Internet Injunctions
April 2004 TRO Granted
Internet Trademark Cybersquatting Case
Permanent Injunction
in Internet Defamation, Trademark & Harassment Case
Vitamin Lawyer defends SUNNIE® Trademark
Vitamin Lawyer On Line Seminar - FREE!
FDA Allows "Diabetiks® "Brand Name
With Disclaimer from The Vitamin Lawyer
FDA CLAIMS NOTICE PROCEDURE
How the Vitamin Lawyer Can Help
How I got DHEA Legalized in 1995
Mum Marketing - Niches on the Internet
Of Course Your Site NEEDS a Disclaimer Statement!
Vitamin Lawyer Seminars for Professional Healers
The Herbalists Charter of Henry VIII
---
Ralph Fucetola JD

Email me with questions:
ralph.fucetola@usa.net


Look for the Vitamin Lawyer
Oversight Seal of Approval
on Nutrient Web Sites
Law License
The Vitamin Lawyer Consultancy Introduction
Back to Index
This site has information for vitamin users and nutrient purveyors.
Consumer information is primarily accessible Here.
For Vitamin, Natural Product Marketers & Alternative Practitioners:
This site also provides the means for web based dietary supplement businesses and organizations to contact Ralph Fucetola JD, an attorney with over thirty four years experience in the nutrient/natural health fields. I have recently made myself available as a consultant to review web sites for compliance with Federal Trade Commission (FTC) and Food and Drug Administration (FDA) advertising and labeling requirements, internationally, to permit web merchants and organizations the opportunity to benefit from my experience. I have many up to date formats for the documentation needed to properly market nutrients and natural products. I also consult with Complementary and Alternative Practitioners and have useful formats for them as well.
With the adopting of Nutrient Advertising Guidelines by the FTC in November 1998 and the formal Structure and Function Rule by the FDA in early 2000 (followed by the AER law in 2006 and the pending CAM Guidance) the Federal authorities have signaled an increase in oversight regarding nutrient internet claims. A number of States have also taken a more active role in regulating nutrient claims, especially regarding certain herbs and nutrients used in weight control. Regulatory action and private law suits have greatly increased during the past several years while various grace periods in the regulations have begun to run, requiring more careful compliance by all vendors.
Information for Nutrient Purveyors on FDA/FTC Concerns, Vitamin Lawyer News.
How the Vitamin Lawyer can help your company, Help.
Advertisements
Your web site needs a proper SUS
Site Use Statement -
Disclosure - Privacy - Disclaimer Page
The Vitamin Lawyer has the right form for you!
LEGAL PROTECTION! www. SiteUseStatement.com
© 2007
Powered by counter.bloke.com